Dr. Marie Nation launched Pet Nation Veterinary Care Center in 2008, and since that time, the practice has expanded to accommodate the growing needs of the pet families in Albertville and the surrounding communities.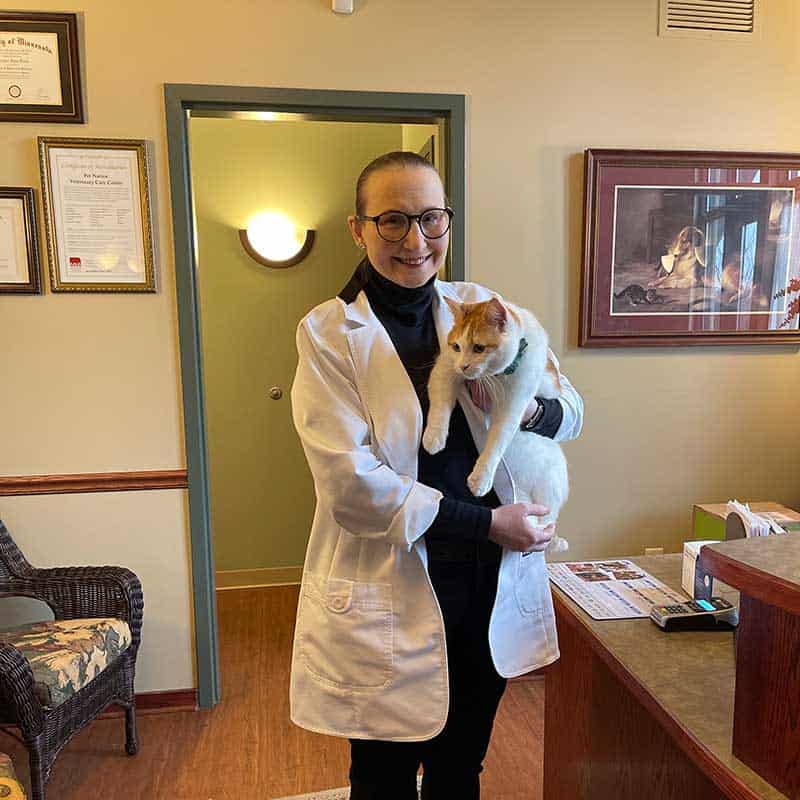 A former electrical engineer, Dr. Nation was on the client side of veterinary care for 16 years before pursuing her own passion for veterinary medicine, and she uses her personal experiences as a pet owner to inform her approach to the services and atmosphere at Pet Nation.
Our entire team is dedicated to providing the best care possible for your pets. In 2013, we were certified by the American Animal Hospital Association (AAHA®)—an accreditation achieved by just 15 percent of small animal hospitals. We take great pride in providing the pet families in Albertville with the highest standards of veterinary care.
We invite you to browse our full spectrum of quality services for cats and dogs, and take a virtual tour of our practice. We look forward to welcoming you and your furry companions to Pet Nation Veterinary Care Center.
Please contact us if you have any questions about our clinic.