Experienced Care
for Chronic Health Conditions
As with every aspect of our veterinary services, we take a collaborative approach to internal medicine, which involves diagnosing and treating serious medical conditions. Your insights and input are vital. A dog with arthritis, for instance, may have an adrenaline rush from coming to the clinic and will behave differently. We will ask many questions about your pet's symptoms and how he acts in his normal environment to gain a full picture of what's going on, and then we will suggest any necessary diagnostic tests.
Once we have an established diagnosis, we will work with you to create an individualized treatment plan. Pets can have acute illnesses that are curable, or they can have chronic conditions that need ongoing monitoring and treatment.
Specialized Areas of Care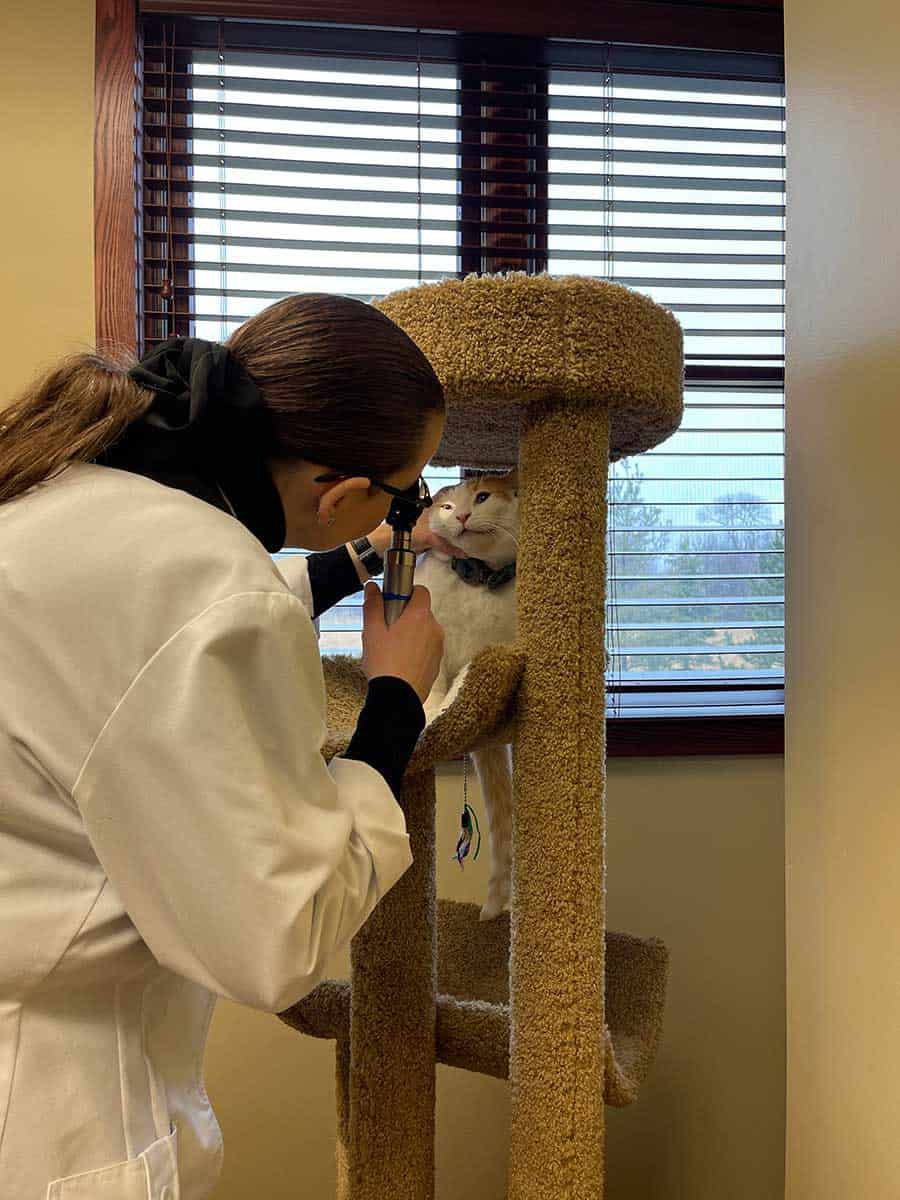 We provide diagnosis and treatment for the following common areas of concern, in addition to others.
Cardiology: While heart problems tend to be more common in senior pets, these conditions can show up at any age. Early diagnosis and intervention can significantly improve a pet's quality of life. Examples of heart conditions include congenital heart disease (meaning the pet was born with it), heart valve abnormalities, and arrhythmias.
Ophthalmology: Conditions involving your pet's eyes, such as glaucoma, can cause permanent vision loss. It's important that we detect and treat glaucoma and other vision conditions as soon as possible.
Endocrinology: Hormonal imbalances can lead to common endocrine disorders in cats and dogs, including diabetes mellitus, hypothyroidism, hyperthyroidism, Addison's disease, and Cushing's disease. These conditions are much more manageable when identified early on.
Dermatology: Skin problems are common in pets and can stem from hormonal disorders, allergies, infections, or parasites such as fleas and mites. We can sometimes diagnose a skin problem with a physical exam, and sometimes diagnostic tests are needed, such as bloodwork, skin scraping, or biopsies.
Nutritional Counseling: Puppies and kittens have specific nutritional needs for their growing bodies, and giant breeds have their own unique dietary requirements. Additionally, pets with certain medical conditions can benefit from therapeutic diets. We can recommend nutritionally balanced, veterinary-approved foods for your pet.
Referrals
When providing the best veterinary care for our patients goes beyond our expertise at Pet Nation, we will refer you to a board-certified specialist in the area. Pursuing the best possible outcome for your pet is always our top priority.
---