Common Soft Tissue
and Orthopedic Procedures
We understand that any surgery, from a routine neuter to a more complex procedure, can create stress for pets and their families. The caring professionals at Pet Nation are here to answer your questions and thoroughly explain your pet's procedure. You will always receive a phone call when your pet wakes up to provide peace of mind. And we will give you complete instructions for post-op homecare.
At Pet Nation Veterinary Care Center, we adhere to strict AAHA® guidelines regarding anesthesia and patient monitoring. Throughout any procedure, your pet's safety and comfort are our top priorities.
Safety Comes First
Prior to any surgery, we perform pre-anesthesia bloodwork to check for underlying risk factors that need to be addressed. And because we are AAHA accredited, we abide by all of AAHA's protocols regarding the administration of anesthesia. Please visit our anesthesia and patient monitoring page to learn more about the ways in which we optimize anesthesia safety.
Our Procedures
We perform many types of soft tissue procedures—those that do not involve bones or joints—including the following:
Spays and neuters
Mass removals
Foreign body removal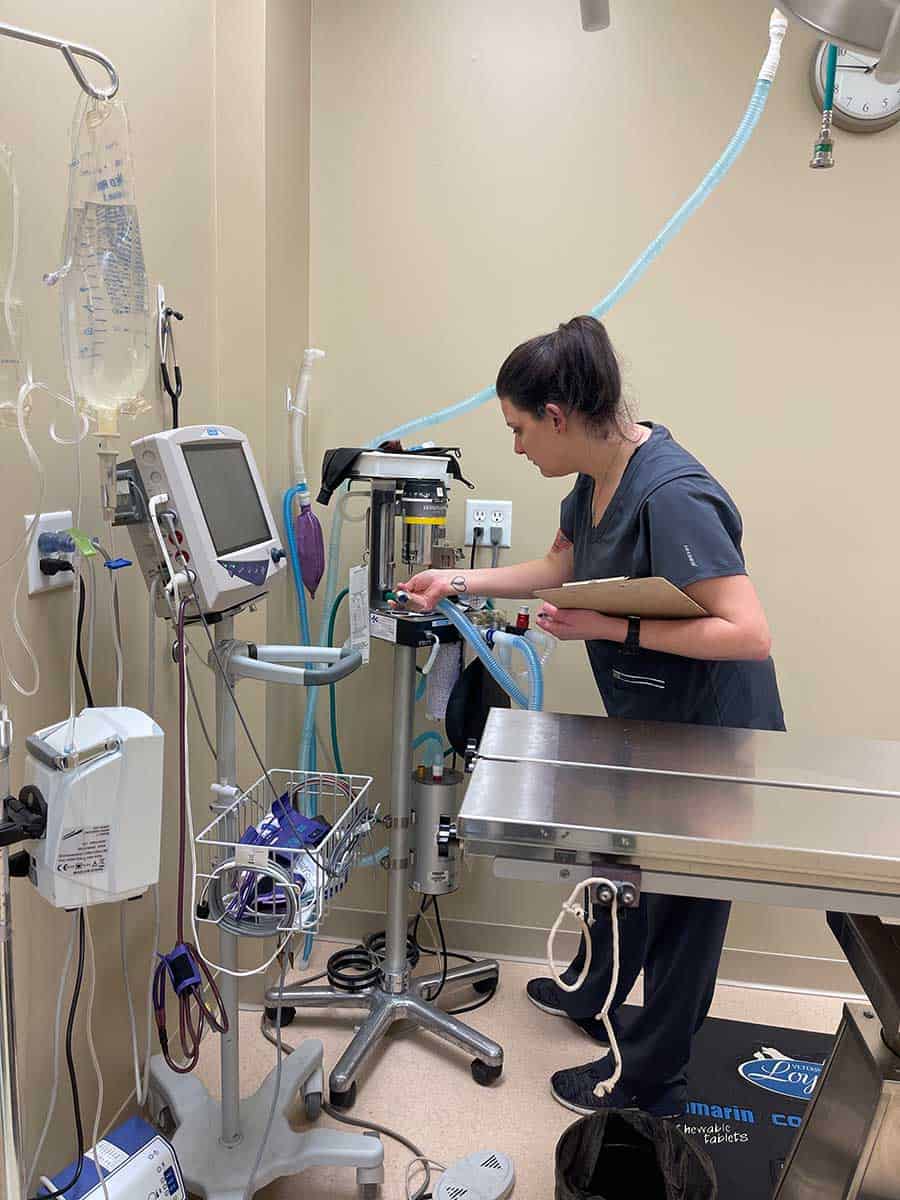 Additionally, if your pet requires surgery on a bone or joint, a board-certified orthopedic surgeon comes to our clinic, which results in greater continuity of care and enables your pet to have the surgery in a familiar environment. Procedures performed include:
CCL repair
Luxated patella
Amputations
Fracture repairs
Pain Management
Pain medications are included as part of any surgical procedure, including spays and neuters. Every patient gets pain medication: this is nonnegotiable. Additionally, after surgeries and dental procedures, we use our cold laser therapy to help decrease inflammation while increasing blood flow to the area to stimulate new tissue growth. This helps patients heal faster, aids in pain management, and is included in the cost of any surgical or dental procedure.
---
Please contact us if you have any questions about our surgical capabilities at Pet Nation Veterinary Care Center.