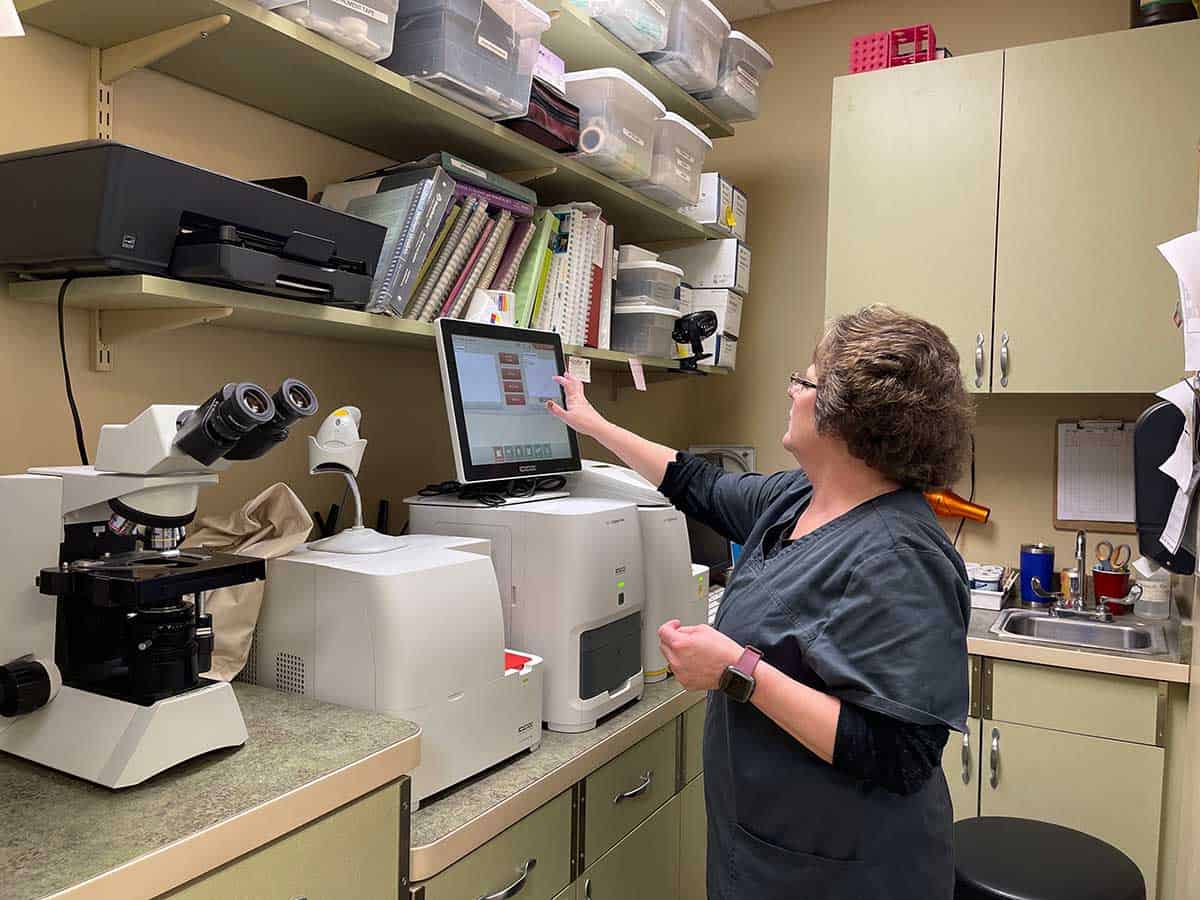 From routine blood work during your pet's wellness visit, to uncovering the cause of an illness or examining an injury, veterinary diagnostic tests play an important role in your pet's lifetime of healthcare. At Pet Nation Veterinary Care Center, we have a broad range of in-house diagnostic tools, plus we partner with reference labs and area specialty clinics to further expand our diagnostic capabilities. You will always receive a call from us with your pet's test results, and we explain them thoroughly.
Our On-Site Laboratory
Whenever possible, we send our tests to area reference labs for processing. This saves you money, and we typically get answers the next day. In urgent situations, we can process many tests in-house so we can pinpoint your pet's condition accurately and as quickly as possible.
We can process the following diagnostics on site, among others:
Bloodwork, including full blood chemistries and complete blood counts
Urinalysis
Cytology of masses, skin, and ears
Heartworm tests
ECG (to check for signs of heart disease)
Pulse oxygen
Tonometer (eye pressure testing)
Schirmer tear tests (to diagnose dry eye, conjunctivitis)
Fluorescein stain tests (to look for openings in the cornea)
Fungal cultures
Urine cultures (following treatment for UTI to make sure it's gone)
Doppler blood pressure testing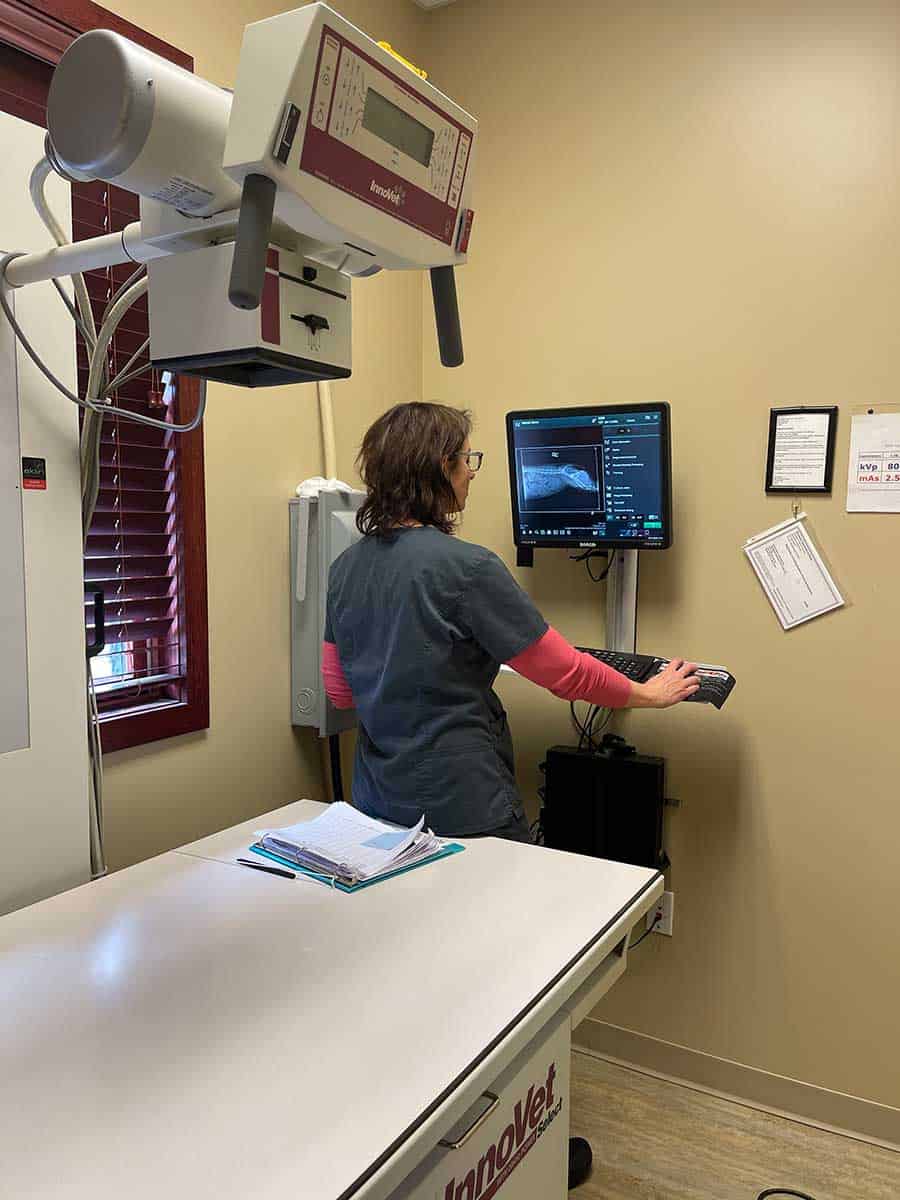 Digital X-Rays
We have the capability to perform digital dental X-rays and digital full-body X-rays, which provide us with clear images right away. Plus, digital X-rays can be shared quickly with board-certified radiologists for consultations on complex or critical cases.
Ultrasound
We offer the benefit of FAST (Focused Assessment with Sonography for Trauma) scans—a critical tool when decisions need to be made quickly. This type of ultrasound testing identifies fluid buildup in the abdomen or around the heart. Additionally, our ultrasonography helps us evaluate organs such as the heart, kidneys, liver, gallbladder, and bladder.
---
We're pleased to offer our pet families the advantages of our on-site, diagnostic capabilities. Please call us if you have any questions.